ABOUT N M MARBLES
The marble Industry is among some of the world's pristine industries that are not only rich in tradition but culture as well. With the veritable vision of adding more milestones to this legacy, N M Marbles step in as the complete chain of mining, processing, wholesaling, & retailing to provide a wide range of quality marbles to the clients. Some of the edge benefits offered by India's largest marble manufacturer are given as follows
Wide assortment of bench-marked services
On-time delivery of multiple consignments
Fruitful business relationship with clients
Transparency in operational excellence
Adherence to industry-defined safety norm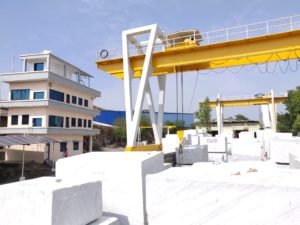 OUR COMPANY
N M Marbles is successfully delivering the largest volumes of quality marbles to our global clientele by utilizing advanced technologies and innovations. It's the real essence that enables the company to introduce itself as the world's finest manufacturer and exporter of the purest form of marbles.
We bring in best machinery from the corners of the world to ensure top-notch quality.
NM Marbles
For over 20 years we have been transmitting the value and the original beauty of Natural Stone. A long family tradition made of passion and excellence which has led NM Marbles to be one of the main experts in India of this ancient precious stone material.
Quarries
Our high-quality mining to produce high quality marble to our clientele.
FACTORIES & OUTLETS
We boast to offer high-quality marble to our reputed clientele. For this, we bring in state-of-the-art machinery to provide the purest marble to meet client's changing demands.
Our Wide Variety of Products
What Our Clients Say
The wide variety of products is what makes NM Marbles our first priority over other marble manufacturers. Thanks to NM Marbles.
What Our Clients Say
NM Marbles has definitely played its role in the the growth of Malhotra Traders. The secret of our good looking office is nothing but NM Marbles.
What Our Clients Say
NM Marbles is one of the best marble manufacturer our there. We are really happy and satisfied to choose their products.